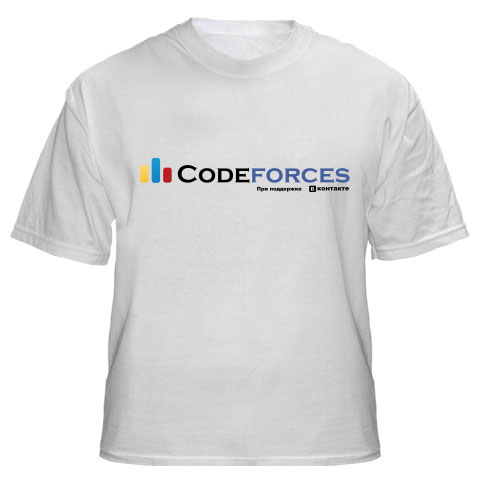 Hello, everybody.
New Year Holiday is a time of miracles and gifts! Quite by chance the 100th Codeforces round coincided with this wonderful moment.
So, January 4 at 15:00 (UTC) the anniversary Codeforces Round 100 will have place. Yes, we say goodbye to the word Beta in round titles :)
It will be a combined round, that is, participants Div1, Div2 and newcomers will compete with one set of problems. To make it interesting for each participant we plan to expand the round to 6 problems.
The most important thing: the best hundred participants of the 100th round will receive an exclusive Codeforces t-shirt!
Happy new year!
Codeforces Team