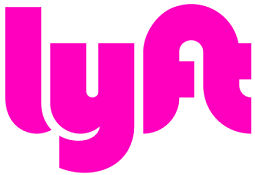 Hungry for yet another contest? On Sunday, October 7, 2018 at 17:05 UTC the Lyft Level 5 Challenge will start with the Round 1! This is a combined round having 7 problems and lasting 2 hours, and it will be rated.
The top 100 participants of this round will win a Lyft Level 5 Challenge t-shirt. The top 30 contestants located in the San Francisco Bay area will be invited to the Final Round.
In the Final Round the top three onsite contestants will fight for the cash prizes:
First place: $2000
Second place: $1000
Third place: $500
Interested in an internship or a job at Lyft?
Many thanks to:
arsijo for the round coordination,
MikeMirzayanov for Codeforces and Polygon platforms
Lyft for sponsoring the round
I'll be on the community Discord server shortly after the contest to discuss the problems.
UPDATE 1: The scoring distribution will be 500-1000-1500-2250-2750-3250-4000.
UPDATE 2: The contest is over and there is an editorial.
UPDATE 3: Congratulations to the winners: