Hooray! Yupee! We have finished the complex me-Cormen-ralekseenkov logistic combination and now are ready to pay tribute to the heroes of 2012. This year (thanks, Thomas!) the Cormen Medal laureates are going to get a new Thomas Cormen book "Algorithms Unlocked", signed by the author in addition to the medal, glory and fame!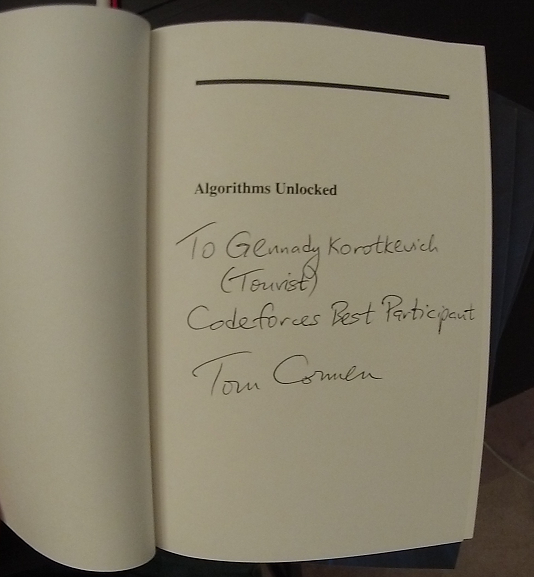 The 2012 Cormen Medal laureates are:
Let us remind you that it's the third year when the Cormen medals has been awarded. It's the third year when [tourist] has become the best coder and I_love_ilona — the best blogger twice in a row. My favorite nomination, "Codeforces best problemsetter" went to natalia (Natalia Bondarenko) in 2010, and to Ripatti Artem Ripatti in 2011.
We do hope that the last year laureates will amaze us with their talents on in 2013.