Hello, Codeforces.
UPD: Mashup feature is disabled until the end of the round. This is temporary and won't happen in the future.
Today we want to present you with our latest feature: mashup contests.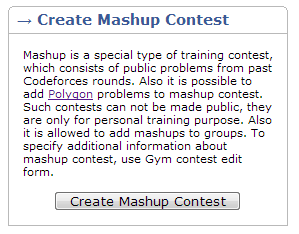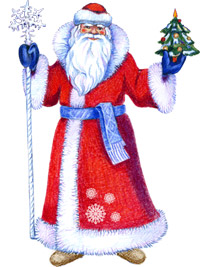 Such frame is available for all Codeforces users at Gym page, who took part in at least three official rated Codeforces Rounds. When you press Create Mashup Contest button, you are redirected to (SUDDENLY :) mashup creation page. On this page you can enter contest name and duration and find problems via problem search form.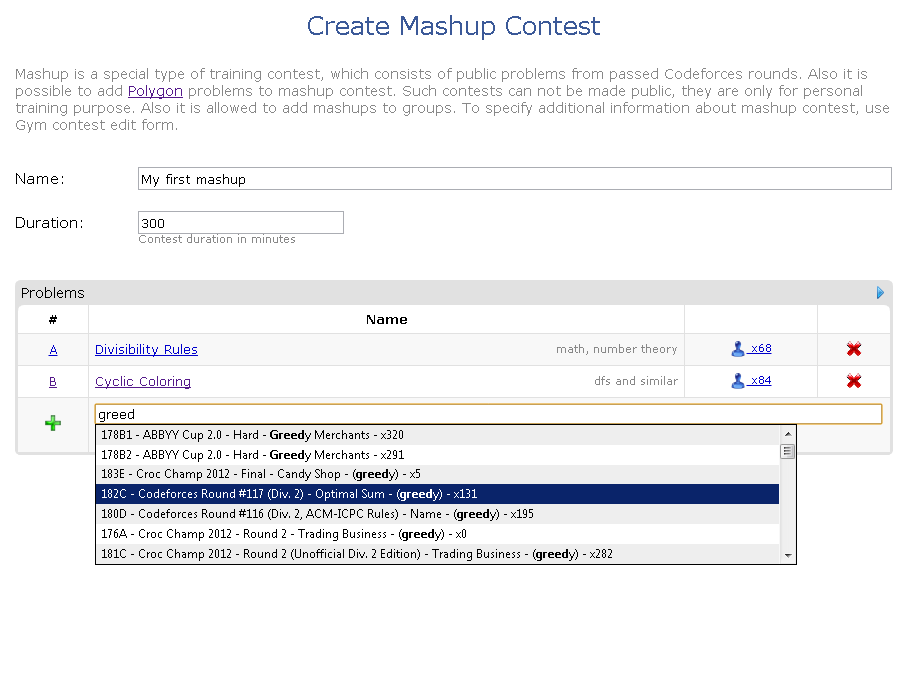 Problem search form support search by the number of parameters including:
Problem code with format (contest id)(problem index). For example, 123C.

Problem name in both English and Russian language.

Contest name in both English and Russian language.

Tags.
In the same form you can enter problem URL from Polygon. For this to work you should give read access to codeforces user in your problem in Polygon.
Using this form you can add up to 26 problems to your contest.
After you found all the problems and press Create button, mashup contest will appear at Gym page. This contest will be visible to you only. If you want to share it with your friends, you can add it to the group.
If you want to enter not just name, but, for example, description, logo or start time, you can use edit form, available for all gyms. Just click on the notepad icon to the right of the contest at Gym page.
If you don't want to have manager access to the contest during participation, you can disable it in one click. Just uncheck "Manager" checkbox at Gym page or press Disable manager mode button in the contest interface. You can get your manager rights back the same way, if you need to change something. For example, to add more problems.
Good luck with trainings.
With best regards, Ivan.