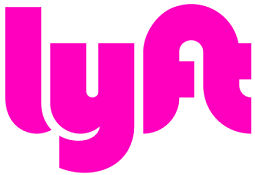 We are thrilled to announce the Lyft Level 5 Challenge hosted by Codeforces and sponsored by Lyft. This international competition consists of two, timed rounds, where competitors will solve multiple algorithmic puzzles much like the ones we're solving at Level 5, Lyft's self-driving division.
Round 1: Elimination
On Sunday, October 7, 2018 at 10:00 PDT, the competition kicks off with a standard two-hour round of seven problems. The top 100 participants will win a Lyft Level 5 Challenge t-shirt. The top 30 contestants located in the San Francisco Bay area will be invited to Round 2.
Round 2: Final at Level 5
On Sunday, November 4, 2018 at 10:00 PST, round 2 kicks off with a standard two-hour round of five problems. Up to 30 contestants will compete for prizes at the Level 5 Engineering Center in Palo Alto, California, and Codeforces will host a parallel round for offsite participants. After the challenge, stick around for a Level 5 team social.
Round 2 Prizes
First place: $2000
Second place: $1000
Third place: $500
Terms and conditions apply.
About Level 5
Level 5 is Lyft's self-driving division based in Palo Alto, California, and Munich, Germany, where we're building a full self-driving system. Engineers at Level 5 are equipping vehicles with the latest advancements in sensors and applying deep learning to predict and perceive the world around us. We're leveraging route by route data from the 10 million Lyft rides completed weekly to both rapidly advance our technology and train our vehicles.
Every member of our fast-moving, collaborative team has the opportunity to have an outsized influence on our self-driving development. And we're passionate problem solvers, too. Meet Vladimir Iglovikov [kaggle], Viktor Barinov [cf, tc], and Alex Lapin [kaggle, cf, tc].
Help define the future of self-driving technology with us at Level 5. See our open roles at lyft.com/level5, and follow us on Twitter @LyftLevel5.
What is Lyft?
Lyft is the fastest growing ridesharing company in the United States with coverage for over 95% of Americans in all 50 states. We're working toward our mission of improving people's lives with the world's best transportation.
Interested in an internship or a job at Lyft?