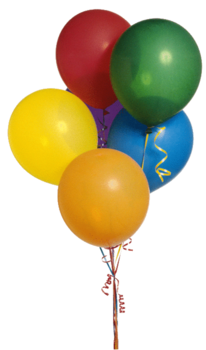 Let me say the customary phrase "The series of school online Olympiads have ended!"
The organization of all the Olympiads was supported by Yandex and ABBYY companies. Overall 6 competitions took place, three team Olympiads and three individual ones. It is now high time we looked at the results and found the Olympiad winners. The two nominations (team contests and individual contests) were ratified individually – in each of them the results of the participants' best two of three performances. Here are the links to the total results in each nomination:
Overall about 750 participants from all over the world had been registered during the series. Of course, the majority of them were Russian participants. As we can see, about 180 teams took part in the team contests and more than 400 school students took part in the individual contests.
After discussion with the WCS organizers the results were decided to be calculated in the following manner. In the team contests 34 best teams (that scored more than 175 points) are rewarded. Among them
8 best teams receive first degree certificates:

Gennady Korotkevich team (Gomel, Belarus)
PhTL №1 #1 (Saratov, Russia)
despise_oimaster team (China)
Minsk-1 team (Minsk, Belarus)
LIT: LIT_1 team (Alexandria, Ukraine)
Fisher is a ball! team (Perm, Russia)
Gomel-2 team (Gomel, Belarus)
Mozyr-1 team (Mozyr, Belarus)

The teams that win places form 9th to 19th receive second degree certificates.
And the teams that win places from 19th to 33rd receive third degree certificates (note that the 33rd place is divided between two teams).