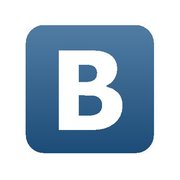 What can be better than good news? Right you are - excellent news. The news I'm going to share with you is such.
We're glad to tell you, that VK company is now the primary sponsor of Codeforces project! It's a great honor for us - because VK is not only the largest social network in Russia and one of the largest in the world, it's also an example of a high-tech, innovative approach and dynamic development.
VK's help will allow us to continue the development of the platform, to run interesting contests for you on a regular basis. We have ambitious plans to fill Codeforces with useful educational content.
It's also important for us, that Codeforces programming contests community attracts not only its makers and participants.
"Codeforces contributes a lot into the development of collegiate programming in Russia. I'm glad that we have a chance to support this project. I hope it becomes even more interesting to participate in and win Codeforces contests", - says Pavel Durov.
"A powerful developers team is the main driving force of our company. It's at contests, like Codeforces, where we find young and talented programmers, who can solve difficult technical tasks", - added Andrey Rogozov, the head of VK development department.
Wish you high rating,
Mike Mirzayanov