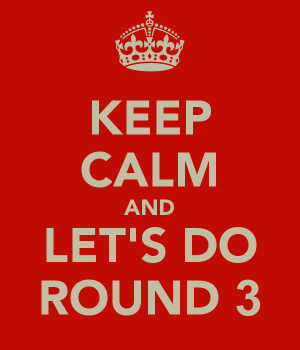 This Sunday, May 3-rd, 19:00 Moscow Time there will be Round 3 of VK Cup 2015 Championship!
As in Round 2, there will also be an online mirror that is rated round available only for Div1-contestants. There will be 6 task in random order and a smooth dynamic scoring system.
Round was brought to you by Codeforces team, VK team and yeputons. As usual, we want to thank winger and AlexFetisov for a great testing help.
Top-50 participants of online mirror will get a nice VK Cup T-Shirt!
Good luck and have fun!
UPD1 The round is over! Congratulations to all contestants in top-50, you will get a nice VK Cup 2015 Championship T-Shirt soon! There will be an editorial soon, stay tuned...
UPD2 Finally, the editorial is ready!