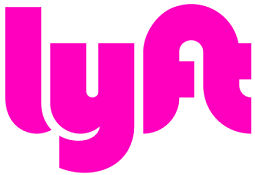 Hi,
I am happy to announce that Lyft Level 5 Challenge 2018 — Final Round will be held in Palo Alto on Nov/04/2018 21:10 (Moscow time). The official round contains six problems and will last for two hours.
Winners will receive:
First place: $2000
Second place: $1000
Third place: $500
Here is the list of onsite finalists:
If you are interested in an internship or a job at Lyft, follow the link below.
Interested in an internship or a job at Lyft?
If you are not participating in the Final Round, you will be able to take part in rated open divisions. Each of them contains six problems and will last for two and a half hours.
This round was prepared by _h_, Lewin, majk, Noam527, stanislav.bezkorovainyi, and me.
Thank you to 300iq, cdkrot, BigBag, danya.smelskiy, Fekete, MrDindows, Nazikk, Sonechko, winger, MaxZubec for help with testing.
Special thanks to KAN for helping me with coordinating, MikeMirzayanov for Polygon and Codeforces, and Lyft for organizing this competition.
If you have never solved interactive problems before, please read this.
Scoring distribution:
Div1 and onsite:
750-1250-1500-2000-2750-3000
Div2:
500-1000-1750-2250-2500-3000
We have onsite issues, the contest was postponed by at least 5 minutes.
Because of the onsite round, the system testing will be in an hour after the round.
Contest is over!
Congratulations to the winners!
Onsite competition:
Div 1:
Div 2:
Editorial is available here.
Are you looking for photos from the onsite round? It is here.