UPD: 2018 ICPC Asia Jakarta Regional Contest problemset is now available on CODEFORCES Gym
We would like to invite you to the mirror post-contest of 2018 ICPC Asia Jakarta Regional Contest, The contest will start on Sunday, 25 November 2018, 10.00AM Western Indonesian Time (UTC+7) (exactly 2 weeks after the real contest started).
The contest consists of 13 problems and you can solve them in 5 hours.
If you participated the contest, or have read the problems before, you are encouraged to not participate on the mirror post-contest :'( The problems should be available for upsolving after the 5 hours timer is up, though.
See you on top of the leaderboard (to those who plan to participate).
==== This post was edited on November 20. ==== ==== The old post was kept below for archiving purposes ====
Sorry, I can't resist. (make sure to also read the "On a serious note" below the image)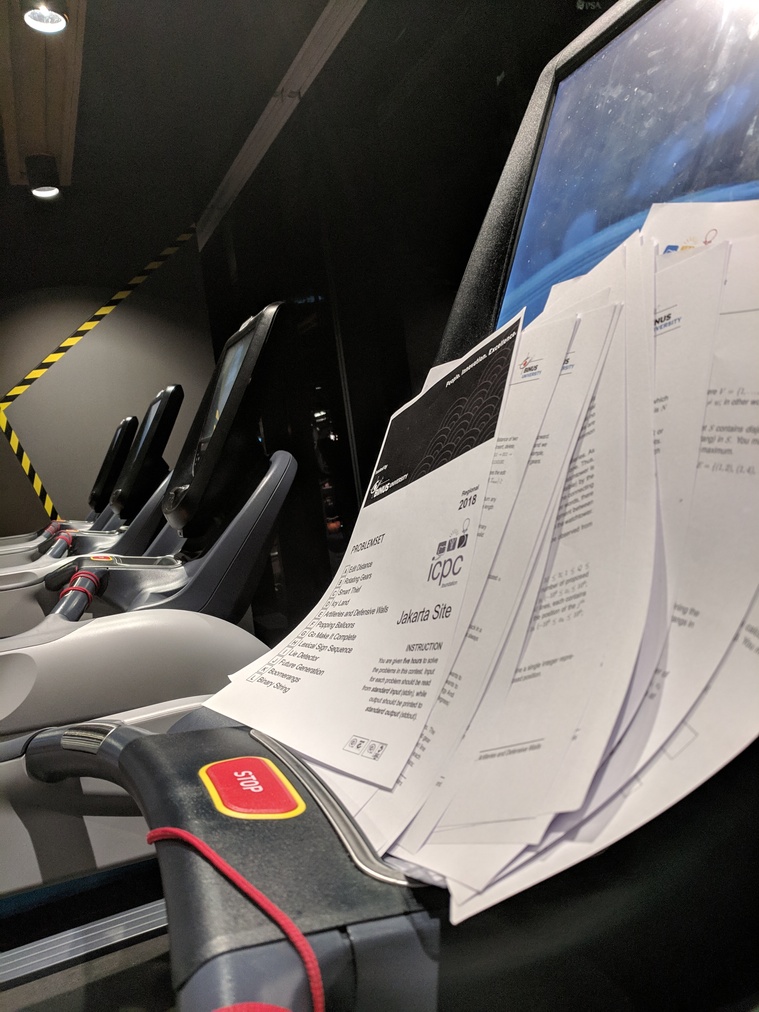 On a serious note, following the comments on this thread, I am currently working on putting the problemset on (Codeforces) Gym, hopefully it can be done within a week or so. For those teams who are willing to participate in this contest virtually, my advice is not to read the problemset until then :) Stay tuned!