After a short delay (but Oscar is given in spring too, huh?) we are pleased to announce the Cormen Medal laureates for 2013. This year, we've decided to slightly upgrade nominations again, so this year's Cormen Medal is given in two nominations:
Best Progress
Best Problemsetter
Best Progress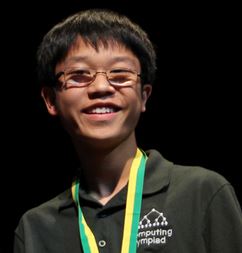 The Cormen Medal laureate in this nomination is Scott Wu (scott_wu, USA). Note the sharp upward dive his rating line takes. His achievements in 2013 are not limited by the spectacular dive into the best 10 participants on Codeforces: he got the 5-th place on IOI, won the 2013 season of the USACO contests, got target on TopCoder! We congratulate Scott and wish him many more achievements!
Best Problemsetter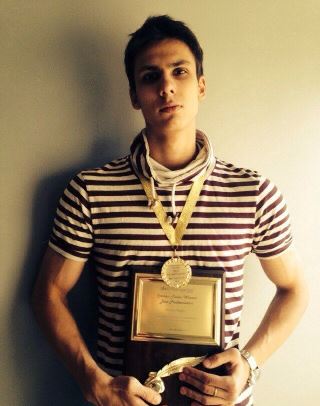 We didn't have to search far and wide for the winner in this nomination. Naturally, the Cormen Medal goes to the most productive and loved by many author of 2013, Sergey Nagin (Sereja, Ukraine). Sergey prepared and conducted 7 rounds (all of them Div1+Div2) on Codeforces. Sergey's problems gained popularity among the Codeforces coders and we will be happy to see his contests again in the future! Sergey has already been awarded by a Medal and an Award Plate in February in Kharkov training camp.
Looks like it's becoming a good tradition. The laureates will be sent a book by Thomas Cormen (Introduction to Algorithms or Algorithms Unlocked), signed by the author.
History
Let us remind you that the Cormen medals have been awarded for the fourth year. tourist (Gennady Korotkievich) became the best participant three years in a row (in all the years when this nomination existed). I_love_ilona (Alexander Kouprin) became the best blogger in both years when this nomination existed. My favourite nomination "Best Problemsetter" was awarded to: natalia (Natalia Bondarenko) in 2010, Ripatti (Artyom Ripatti) in 2011, and witua (Vitaly Gerasimov) in 2012. Besides, in 2012 there was a medal for "Codeforces Spirit of Community 2012", the laureate was Nickolas (Mariia Mykhailova).